# Press Release | Sarah Häger Joins Enable Banking
Enable Banking announced today that Sarah Häger, Head of Open Banking Community at Nordea, will be joining the company as Regional Manager for Scandinavia and DACH as of the fourth of October 2022.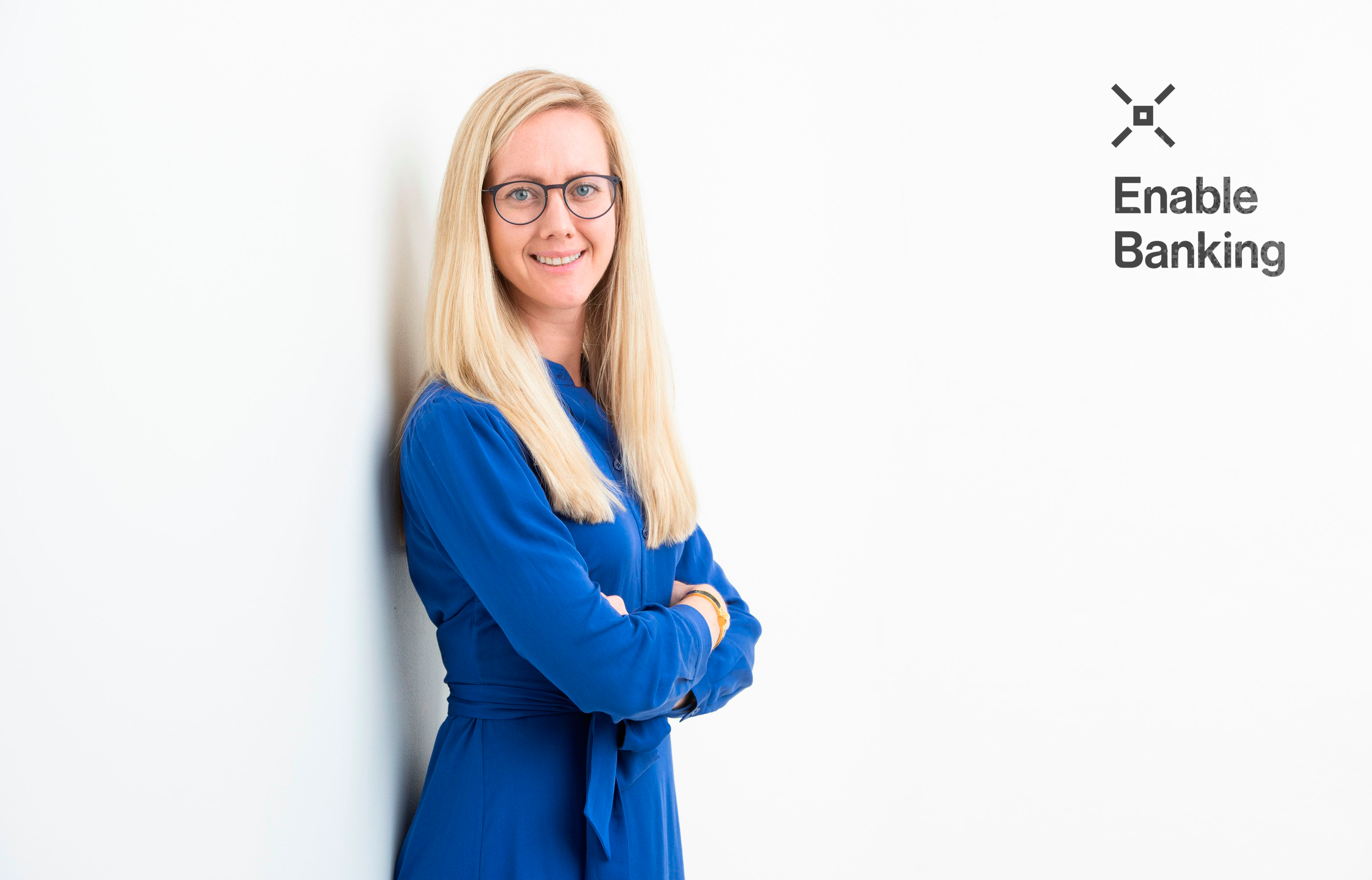 In her new role, Sarah Häger will be focusing on spreading knowledge about Open Banking and helping consumers and businesses to understand how their financial data is used by the various services that they interact with. In addition, Häger will work on highlighting all the different use cases where financial APIs can add value, both for banks and for corporations.
"I am really looking forward to working with Joonas and the rest of the team at Enable Banking. Open banking is maturing quickly, and we are seeing growing interest from corporates and banks in working with financial APIs. This disruption of the bank's financial business models will have a bigger impact on the industry than the launch of internet banks 20 years ago. I am confident that Enable Banking is well positioned to take advantage of this opportunity, and I am excited to be a part of it," says Häger about her move to the Finnish fintech.
"We are delighted to have Sarah join our team," says Enable Banking's CEO Joonas Tomperi. "She is a highly respected figure in the Open Banking community, and her wealth of experience will be invaluable as we continue to expand our presence in Europe. Sarah's appointment underscores our commitment to providing the best possible experience for our customers and we are confident that she will be a valuable asset in our efforts to provide the best possible service to our customers across Scandinavia and the DACH region."
Sarah Häger has over 15 years of experience in corporate banking at Nordea. She began her career as an account manager at Nordea before quickly moving up the ranks to take on increasingly senior positions. In 2017, Häger was appointed Head of Open Banking Community, a role in which she oversaw the development of the APIs and the growth of Nordea's Open Banking ecosystem.
Enable Banking is an Open Banking partner that enables scalable, secure and transparent solutions that put the innovators in charge of their service offering. The Finnish fintech offers non-intrusive connectivity to ASPSPs` official APIs across Europe, without ever touching their customer's data or interfering with their business model.
Enable Banking's API connectivity ecosystem can bolster financial products and automate processes that would otherwise be time and resource-consuming. With Häger on board, Enable Banking is one step closer to its goal of making the benefits of Open Banking available to everyone and to enable their customers to focus on what matters most - building great products.
For more information, please contact:
Sarah Häger
Regional Manager Scandinavia & DACH at Enable Banking
+46 (0)76 495 42 53 // sarah@enablebanking.com
Joonas Tomperi
Founder & CEO at Enable Banking
+358 40 150 5816 // joonas@enablebanking.com
Images:
https://drive.google.com/drive/folders/12sMiOFzFowUnQj1XfQQly83LWXrEeTcj?usp=sharing (opens new window)