# Banker Gone Fintech – Why Now?
Since I started at Enable banking two weeks ago, I have been asked several questions about my career change. The two most common questions that I have received are "Why did you choose to go to a fintech company after working in the banking industry for so many years?" and "Why did you choose Enable Banking as your new employer?"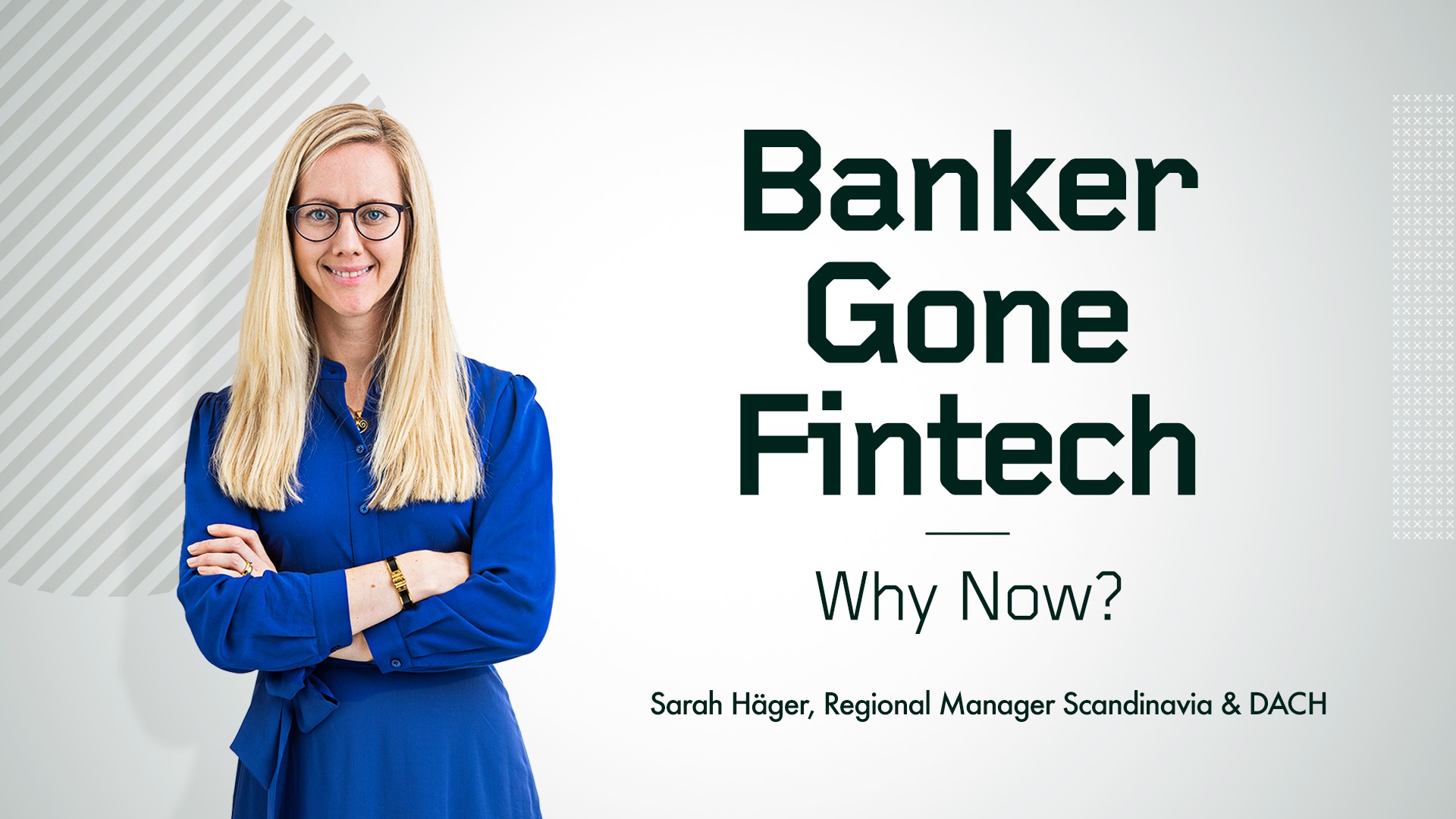 # The Rapidly Changing Landscape of Open Banking
Since Nordea first started embracing the power of Open Banking back in 2015, I have watched the field as it has matured and evolved. In the early days of Open Banking, only a few use cases were discussed, mostly with focus on personal finance management. And although many fintechs boldly proclaimed that they would eventually "eat" and "kill" banks. Since then, the dialogue has started to revolve a lot more around the topics of collaboration and partnership.
Today, six years later, we are seeing even more changes taking place within the realm of Open Banking. Regulatory frameworks like PSD2 have continued to evolve over time based on lobbying from various stakeholders and regulatory clarification papers from EBA.
All of this highlights just how critical it is for both banks and fintechs to continue evolving and adapting to remain competitive in this rapidly changing landscape.
# Going Beyond the Limits of Regulation
Looking at the banking industry, many of the banks have been facing an uphill battle when it comes to meeting the demands of rapidly evolving regulatory requirements.
There is certainly no shortage of potential ideas – the problem is simply one of competing priorities. With so much time and effort focused on compliance-related challenges, banks sometimes struggle to find the necessary time and resources for innovative projects that have the potential to drive meaningful growth.
At the same time, however, there is no doubt that financial APIs hold tremendous promise for banks looking to improve their bottom line. By enabling businesses and consumers to easily and securely interact with banking services via digital channels, these APIs can help banks extend their reach to new segments and deepen existing relationships.
So as more businesses start adopting financial APIs into their operations, banks will have compelling reasons to invest even more time and energy into this exciting field.
# There is No Going Back
Personally, I have always been driven by a desire to create meaningful value and to improve the experience for customers all around – whether it is through innovative approaches, technologies or products.
Regardless of changing economic trends, digitalization will continue to advance and play a central role in driving businesses forward. Thus, once you take advantage of the power offered by financial APIs, there is simply no going back to how things used to be before.
Similarly, finally being in a position to truly put people in control of when, how and for what purpose their financial data is being used, there is certainly no going back for me either!